The European emissions standard – known briefly as the Euro standard – is the basic way of classifying emissions from transport vehicles, including light commercial vehicles and heavy goods vehicles. At present, without the relevant emissions standard, drivers are not allowed to enter the more than 200 European cities with green zones and environmental bans.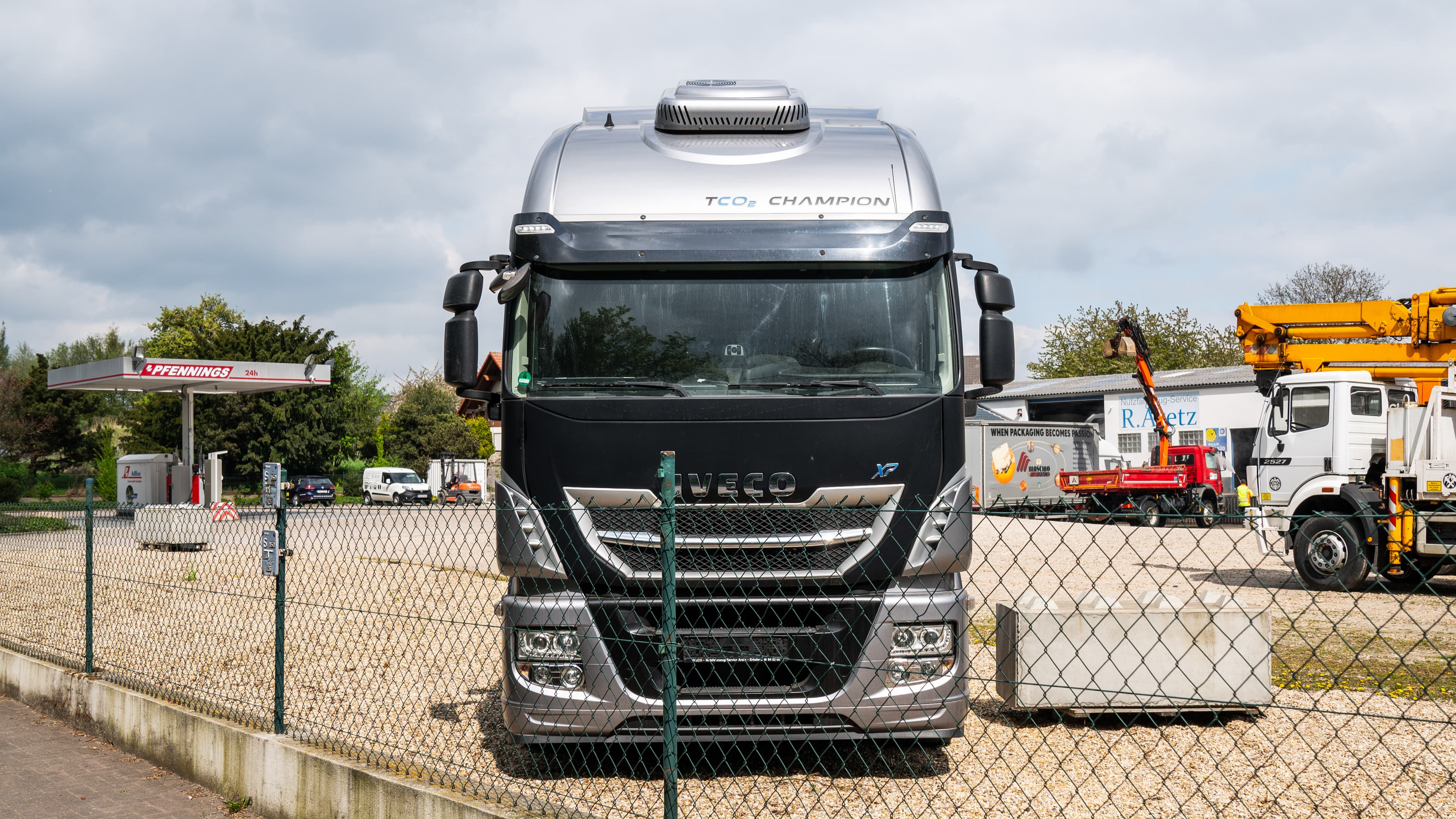 Why euro emission classes were introduced
The main aim of Euronorm regulations has been to make new cars and heavy-duty trucks that are manufactured and sold more environmentally friendly by limiting their exhaust emissions. First emission regulations go back to 1970- however, it was only in 1992 that the first EU-wide standard, known as Euro 1 was launched. There has been a sequence of Euro emission standards leading to the latest Euro 6 which was introduced in September 2014.
EURO 7
Even though there is a lot of lobbying by towns and green movements that want cleaner air, there is still no formal proposal for the next euro emission standard. A step toward Euro 7 could be seen in April 2019, when the European Parliament and Council adopted new regulations setting CO2 emission performance standards for new passenger cars and vans that apply from 1 January 2020. However, it remains unclear if, and when, the EU will implement a Euro 7 emissions standard with the same requirements as previous standards.
Upcoming regulatory changes on EUR classes 
Even with enforcing new regulations and making sure that new vehicles meet the necessary criteria, the issue of pollution remains. It is the case that the used vehicles from industrialized countries are often exported to developing countries such as those in Africa, and a smaller proportion to Eastern Europe, Asia, Latin America, and the Middle East. The majority of these countries have only weak or very weak restrictions on the import of used vehicles. Vehicles could, therefore, be on average between 16-20 years old and meet Euro 3 standards at best. It is still possible to import EURO 3 vehicles to the following countries: Croatia, Serbia, and Kosovo. Some of the countries in this region such as Albania, North Macedonia, and Bosnia and Herzegovina banned EURO 3 and allow only for EURO 5 norms or above. However, it is useful to check the regulations of the country you´re exporting to or driving to. Another example is Saudi Arabia, where the resolution related to the change of importing rules for certain vehicles was introduced on 05.05.2022. This means that trucks designated for transporting goods must not be older than 5 years. The decision applies to all heavy transport trucks designated for transporting goods, whose total weight exceeds 3.5 tons, and include (locomotives, trailers, and semi-trailers), provided that the age is calculated from the beginning of January of the year of manufacture. The main reasons behind this resolution are to raise the efficiency and competitiveness of the transport fleet and to contribute to achieving environmental goals by reducing carbon emissions and pollution.
E-truck:
Considering the ever-present aims for creating environmentally friendly and sustainable solutions, we have to take into account not only the euro norms but also different types of vehicles that are becoming increasingly popular.  An Electric Truck is any type of truck whose primary propulsion technology is
(a) battery electric, powered by rechargeable batteries alone,
(b) hydrogen fuel cell electric, or
(c) hybrid electric, powered by batteries plus an internal combustion engine (ICE).
The primary advantages of an electric truck are that they don't pollute the air with diesel or gasoline carbon emissions and they run very quietly, so there is no noise pollution. These properties make them more suitable for transporting cargo or passengers in and around highly congested areas. Since the costs of electrical power and maintenance costs of such all-electric systems are often equal to or lower than fossil fuels and ICE systems, this might be an appealing ´green option´. Additionally, electricity can be generated in many different ways so electric truck and bus operators are also not dependent on one energy source. 
In spite of these advantages, e-truck has several challenges to face. Namely, electric trucks do not fully satisfy the requirements of a typical international long-haul road transportation and are dependent on recharging infrastructure.
E-truck have drawn a lot of interest in Asia- Pacific area, and Africa is expected to provide more business opportunities for e-trucks in the future. But as of this moment, the European region accounts for the largest market share for the electric trucks market in the period by 2030. The leading market is segmented into France, Germany, Netherlands, Norway, Sweden, and Switzerland. This comes as no surprise since the governments are providing huge incentives to promote electric vehicles. Also, the region is home to electric truck manufacturers such as Daimler and Volvo. Daimler Truck wants to become purely electric by 2040. But a first step will be eActros, which is now being launched on the market. Initially, the truck will be available in selected European markets: Germany, Austria, Switzerland, Italy, Spain, France, the Netherlands, Belgium, Great Britain, Denmark, Norway, and Sweden. The eActros, with a total vehicle weight of up to 40 t and available at launch as a two-axle or a three-axle vehicle, will be equipped with three or four individual battery packs (105 kWh each), for a total of 315 or 420 kWh. The 420 kWh battery should offer a range of up to about 400 km (250 miles). Volvo predicts that even by 2030 half of Volvo manufactured trucks will be electric, using either battery or fuel cell technology. Apart from Volvo FL and FE which are models designed for efficient inner-city deliveries for up to 300 km range, Volvo manufactures FMX Electric, a 6x2 tipper, with 44 t weight and up to 320 km range.
LNG
Another green option is Liquified Natural Gas (LNG), which is frequently seen as a truck short-term solution. LNG has shown much more energy density than diesel-powered vehicles, making it an attractive proposition for road transportation providers. Even when compared to CNG (Compressed Natural Gas) which is widely used for passenger cars and buses, LNG meets the longer-range requirements of trucks, as the liquid is denser than gas (CNG) and, so, more energy can be stored by volume in a given tank. The main principle behind LNG is natural gas or biogas that has been liquefied by bringing it down to low temperatures. However, storing this liquid in specially designed tanks is only one of the factors that make this option an expensive one. However, with the support from the EU and various national governments, the LNG station network has increased considerably and now exceeds 400 including planned stations. It is planned to have 750 stations by 2025, and by 2030 over 2000 stations. Similar to e-truck infrastructure, LNG stations are more present in Western Europe, while the Eastern bloc has yet to catch up. For example, Germany has a lead in growth since the government has introduced various incentives since 2019, such as an exception from road toll tax for LNG-powered trucks. In just three years, Germany jumped from 1 to 70 LNG stations. The expansion is not limited to Europe,  in India, 1000 LNG stations across the country have been announced to open in the next three years. Also, there has been a significant shift from diesel to LNG powered trucks in China recently. The biggest LNG manufacturers are Chinese companies such as Sinotruck Group, which are followed by Iveco, Daimler, Volvo, and Scania as major players in the market.
Check the emission class of a truck based on vehicle registration
If you´re unsure what the pollutant class of your vehicle is, you can find it in your vehicle registration certificate, you can find the key number in the field "Key number to 1", which indicates the pollutant class of your truck. And in this table, you can see which key number corresponds to which pollutant class for trucks: